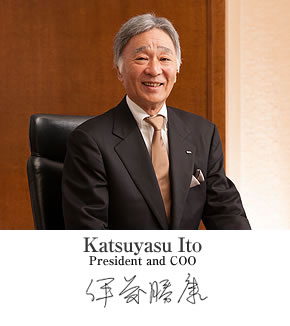 Performance
The global economy continued to expand steadily albeit gradually, led by the United States and other developed countries, in the fiscal year ended March 31, 2016 (fiscal 2015). Meanwhile, China and other emerging economies slowed. Although Japan's economy continued to improve at a gingerly pace, the outlook is cloudy due to volatility in exchange rates and stock prices at the beginning of the year. Amid this environment, Resorttrust successfully developed large-scale facilities in fi scal 2015. With the opening of XIV Toba Bettei, the deferred revenue from the real estate portion of memberships was booked. In non-operating income, however,we did not record a gain on foreign exchange as in the previous fiscal year. Consolidated net sales amounted to \142,249 million, up 18.1% from the previous year. Operating income increased 16.2%, to \18,640 million, and ordinary income fell 3.8%, to \19,439 million. Net income attributable to owners of the parent (formerly net income) climbed 10.1%, to \13,044 million.

Aiming for Sustained Growth alongside Society
The Medium-term Management Plan is proceeding smoothly overall. Based on a detailed concept, we developed a facility that successfully responds to growing member needs. Although we set the lofty goal of doubling profi t by the fi fth and fi nal year of the plan, we greatly exceeded our performance targets for the third year.
Membership sales are proceeding apace for XIV Toba Bettei, (opened March 2016), XIV Yugawara Rikyu (set to open March 2017), and XIV Rokko Sanctuary Villa (set to open April 2018). Membership sales are better than expected for the second Baycourt Club brand facility, Ashiya Baycourt Club Hotel & Spa Resort (set to open February 2018). In the medical business, diagnostic services began at HIMEDIC Tokyo Bay in December 2015. In 2016, HIMEDIC Kyoto University Hospital and HIMEDIC Nagoya began diagnostic services, expanding the number of plans to seven, increasing locations to eight and accelerating growth.
In the overseas business, The Kahala Hotel & Resort in Hawaii, acquired in 2014, recorded full-year sales in fi scal 2015, and sales remain very strong. We are still considering developing a facility for week-long stays and possibly a new membership system. We are promoting new business expansion through our subsidiary, established in China in 2015, which provides consulting for medical membership sales and diagnostics. We are considering the start of medical tours to Japan. Going forward, we will continue to leverage our knowhow and No. 1 share of the domestic membership resort club market to cultivate new markets, including those overseas.
Resorttrust was established with the aim of providing fulfilling lifestyles through the leisure industry. Although the value of spending leisure time meaningfully is now widely accepted, we need to respond to people's broadening desires. We have been turning this shift in values into a business opportunity to grow. As our business grows, we will provide value to society, foster a leisure culture, provide more enriching senior lifestyles, extend healthy life expectancy, and create diverse employment opportunities with a focus on work-life balance. Going forward, we will continue to develop alongside society through our business activities.
As we have for many years, we would again sincerely like to ask shareholders and all other investors to continue offering their guidance and support going forward.
June 2016