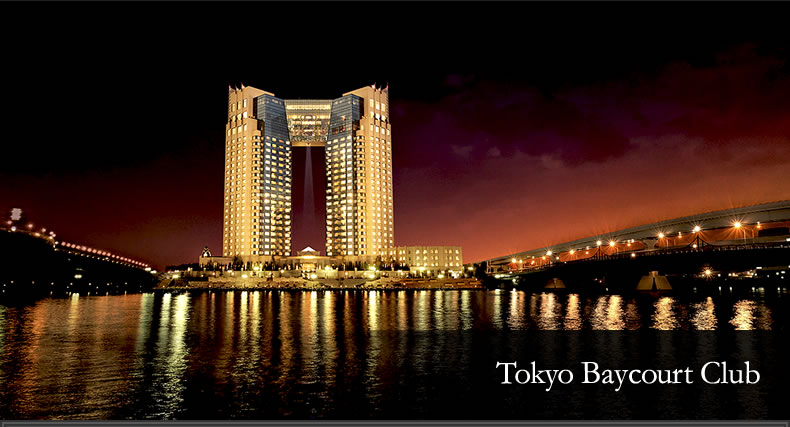 Located in Tokyo Odaiba, Tokyo Baycourt Club.
Ordinary hotels devote much space to common areas where people can meet, and they allow anyone to enter. By contrast, Tokyo Baycourt Club is exclusively for members only. The secure entrance is staffed by doorkeepers who, to ensure your privacy, allow only members and their guests to come inside. While in Tokyo with your friends and family, you can spend your valuable time enjoying a luxurious resort.
We are seeking business partners.
People have found Tokyo Baycourt Club convenient for various purposes and now memberships are completely sold out. We are going ahead with plans for a similar project in Ashiya(Hyogo).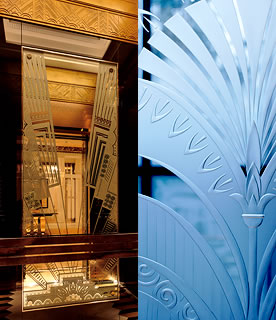 The Art Deco movement began in France in the late 1910s and came to full flower in New York, as witnessed by the Empire State Building, the Chrysler Building, and other iconic works of architecture. The most vibrant designs of the period were, indeed, conceived in New York. Standing the test of time, the style has aged well and still lends an intriguing feeling of romance to current times. Interior designer John David Edison and architects WATG have sublimated New York Art Deco concepts into "Sumptuous spaces that go beyond the humdrum everyday world." The design completely satisfied our goal of creating an extra-special resort in the city.
In more than 120 countries, the firm has worked on some of the world's finest hotels such as the Venetian, Marriott, Sheraton, and Hyatt. Embodying innovative design and elegant styling, their work is highly regarded throughout the world.

As well as other highly luxurious residential buildings, he has been involved in the planning and design of large-scale projects, including the Ritz-Carlton, Four Seasons, and other deluxe hotels. For us, he "aimed to create space that is a culmination of the globally most luxurious architectural design."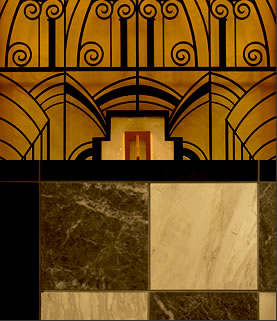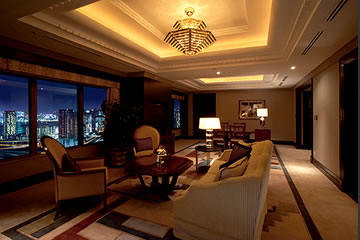 All accommodation in the Tokyo Baycourt Club is in suites. Naturally, the furniture, fittings, spaciousness, and everything else of a standard to match the luxuriousness of a suite. Almost all the baths open on to a view. You can take it easy and relax while enjoying a beautiful night view with the sea in the distance. Three types of suite are available: Royal, Luxury, and Bay.

The restaurants provide French, Japanese, Chinese, and Italian cuisine. While appreciating the culinary skills displayed by our expert chefs, you can also enjoy a beautiful night view.
Only members and their guests may use the lounge: it's like having your own city hideaway. Like a coliseum, the Madison Lounge occupies three floors, each one offering splendid night views.
Through a glass floor you can see a hundred metres straight down to the ground. In a place where only the privileged may gather, the clubby atmosphere of an exclusive hangout prevails.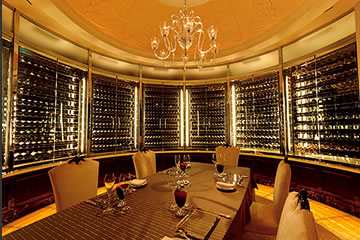 Site area
206,638.60 sq. ft. (19,217.39 m²)
Garden area
533,348.81 sq. ft. (49,601.44 m²)
Available
accommodations
292 rooms
Other facilities
French restaurant, Japanese restaurant, Chinese restaurant,
Italian restaurant, lounge, spa, treatment salon, pool.
Date of opening
29 March 2008