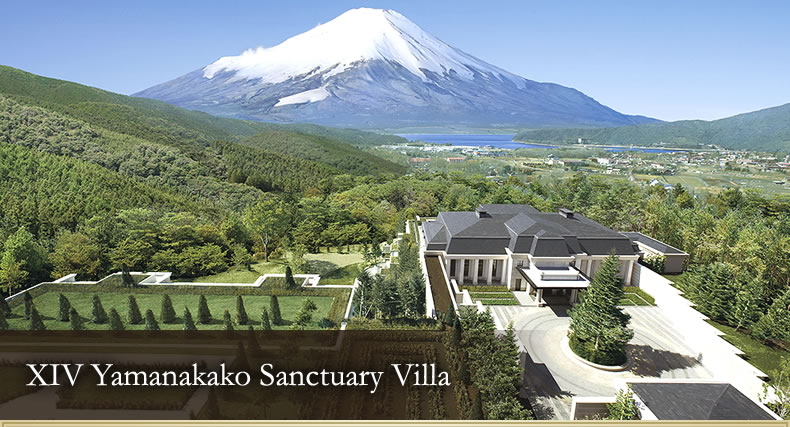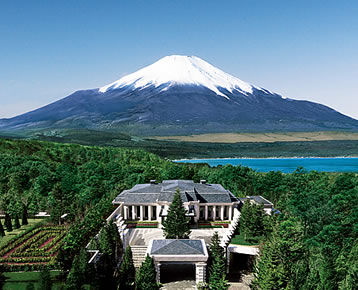 This simple and elegant low building embodies all that is chic and stylish. Surrounded by lush greenery, you get a taste of the secluded lodges that were once so loved by the nobility of Europe.
A majestic introduction to what awaits, a long approach runs from the estate gateway to the garden in front of the building entrance. With the chirping of birds drifting from nearby woodland, you are welcomed by a symmetrical building in a classical style.
Breaking away from prevailing norms, architect Otto Wagner was the chief figure in of the Secession, a union of creative professionals formed in Austria near the end of the 19th century. His ideas about the beautiful fusion of form and function and the use of stylish decoration have informed our architectural design. Experiencing secluded beauty on such a grand scale, you can look forward to a blissful stay.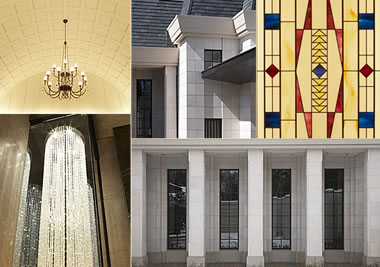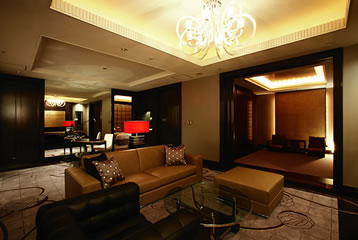 In the extensive living area of the suites, a fireplace completes the classical ambience. From the bathroom, you can enjoy views of majestic Mt. Fuji.
Providing quality you can feel, all accommodations are in super suites.
Spend valuable time together in a Western-style suite that is both luxurious and full of warmth.
Or you might prefer carefree relaxation in a hybrid suite that fuses Western-style with the natural materials of modern Japanese design.
Bringing your family with children? For a peaceful stay, choose a two-bedroom suite.
Accommodations are available to suit the purpose of your trip.

Our Italian restaurant serves superior cuisine in dining rooms just like those in palazzos.
These deluxe dining spaces are reserved exclusively for Sanctuary Villa guests.
Each different, and each for exclusive use, there are six types of large and small dining rooms where you can freely enjoy dining and conversation.
Looking out over the garden, which is illuminated at night, you can savor seasonal ingredients with the taste of Italy, expertly prepared by top-class chefs.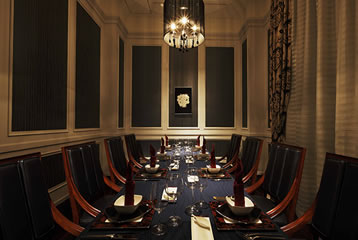 Site area
206,638.60 sq. ft. (19,217.39 m²)
Garden area
533,348.81 sq. ft. (49,601.44 m²)
Available
accommodations
28 rooms
Other facilities
Italian restaurant, open-air spa baths, treatment salon
Date of opening
29 March 2009

XIV Yamanakako Sanctuary Villa