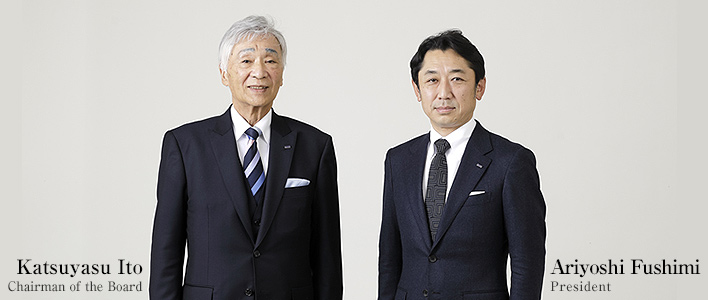 The Resorttrust Group extends its deepest sympathies to all who have contracted the COVID-19 coronavirus, as well as to their families, other related persons, and everyone whose quality of life has been impacted by the COVID-19 pandemic. To the healthcare professionals facing so many difficulties on the front lines of this unprecedented calamity, and to everyone joining the effort to prevent the further spread of the pandemic, we express our heartfelt respect and gratitude.
Since its establishment in 1973, the Resorttrust Group has grown continuously on the strength of its core membership-hotel business serving wealthy customers in Japan. The Group conducts these operations under a four-part Management Philosophy that sets forth our commitment to breaking new ground, earning trust and rising to challenges, while delivering unparalleled levels of refinement, quality, sophistication and hospitality.
In the course of striving sincerely to meet and exceed the expectations of its approximately 180,000 members, the Group has expanded into fields such as the Medical and Senior Lifestyle Operations. Today these and other Group operations confront the need to address the COVID-19 crisis with maximum effect.
This year, for the 28th year* in a row, the Resorttrust Group has proudly upheld its No. 1 position in the domestic membership-based resort-club industry. Under the impact of this spring's COVID-19 pandemic, however, Japan's hotel and tourism industries in general have been severely affected, as the movement of people and goods is restricted worldwide, people in Japan exercise voluntary restraint on movement and inbound tourist demand dwindles.
To protect the health, safety and peace of mind of all Group stakeholders, including customers, employees and regional communities, the Resorttrust Group is undertaking stringent measures to prevent COVID-19 infection. We are maximizing synergies Group-wide to overcome the current difficult situation and achieve sustainable growth in the coming "new normal." Looking ahead to 2023, the 50th anniversary of its foundation, the Resorttrust Group aims to serve customers through every phase of life while continuing to uphold its unique and inimitable brand. As we tackle these challenges, we ask stakeholders to continue to favor us with their unwavering support.
*37th Service Industry Survey (Nikkei Marketing Journal November 13, 2019)
July, 2020