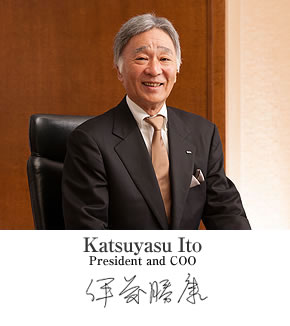 Performance
In fiscal 2016, the world experienced major changes, including Brexit and the start of a new U.S. administration. In Japan, the yen continued to depreciate, stock prices rose, and employment and income levels appeared to improve, but individual consumption remained stagnant. Amid this environment, XIV Yugawara Rikyu opened in March 2017, and deferred real estate revenue was booked. However, there were various factors that depressed profits, such as an increase in costs related to opening new facilities and a decrease in membership sales as the boost from the launch of sales for Ashiya Baycourt Club in the previous fiscal year subsided. Consolidated net sales amounted to ¥143,541 million, up 0.9% from the previous year. Operating income decreased 27.5%, to ¥13,514 million, and ordinary income fell 23.8%,to ¥14,806 million. Net income attributable to owners of the parent declined 15.6%, to ¥11,010 million.

Working to Achieve Sustained Growth by
Actively Expanding Business and
Strengthening the Human Resource Base
The fiscal year ended March 31, 2018 is the last year of the Next40 Medium-term Management Plan. Due in part to rising personnel expenses in the hotel industry, we were forced to diverge from the original plan for each year's business performance. However, we steadily carried out our strategies, and profits for the cumulative period remained firm. As for membership hotels, membership sales have been exceedingly brisk for the Baycourt Club brand facilities— with the scheduled openings of Ashiya Baycourt Club in February 2018 and Laguna Baycourt Club in the spring of 2019 in Aichi Prefecture—in addition to XIV Yugawara Rikyu (opened in March 2017) and XIV Rokko Sanctuary Villa (scheduled to open in April 2018).
In the Medical business, new HIMEDIC locations opened in the Kanto, Chubu and Kansai regions. In the Senior Lifestyle business, we acquired the company that operates the private nursing home Activa Biwa, making it a wholly owned subsidiary in April 2017. Moreover, our business providing support services to medical corporations also expanded via M&A activities, and, with the development and sales of cosmetics and supplements, the Group continues to grow in new ways.
We are working to better satisfy both our existing members and new customers as the Group's expansion progresses. To achieve this growth, we will continue to cultivate new markets and create new services. For example, in Medical operations, we will begin initiatives geared toward inbound foreign travelers and fostering business in China. We will also consider development of longer multi-night stay facilities, leveraging our track record and expertise in operating membership hotels in Japan, as well as our knowhow in operating The Kahala Hotel & Resort in Hawaii.
The Group has worked to strengthen its human resources base and Groupwide capabilities to promote its medium-and long-term business activities. In addition to focusing on hiring excellent personnel and providing training, we established the Diversity Promotion Office in 2015 and have long been making progress on various fronts, such as more actively promoting women and hiring disabled persons. Going forward, in our aim for sustained growth, we consider one of management's most important priorities to be maintaining the Group's work environment where diverse employees can thrive productively in their work over the long term. As we advance through the fiscal year ended March 31, 2018, we will continue implementing our growth strategy ahead of the end of the last fiscal year of the current plan and promoting initiatives geared toward the next medium-term plan. As we have for many years, we would again sincerely like to ask our shareholders and other investors for their continued guidance and support.
June 2017